Flame Broiler
My favorite fast food, hands down. I always used to get the chicken/veggie bowl with brown rice, but now they have tofu! And it's great! The kimchi is also good. Recently they added a new (green) hot sauce, and it's very good. I still like the red sauce as well.

And now there's yet another new hot sauce: "Triple Hot" Yum! That's three varieties of hot sauce now, and they're all good. Recently I added avocado for the first time, and it was yummy. I may do that more often.

This place styles itself as Korean fast food, but it doesn't hold a candle to the place I ate at in Incheon International Airport: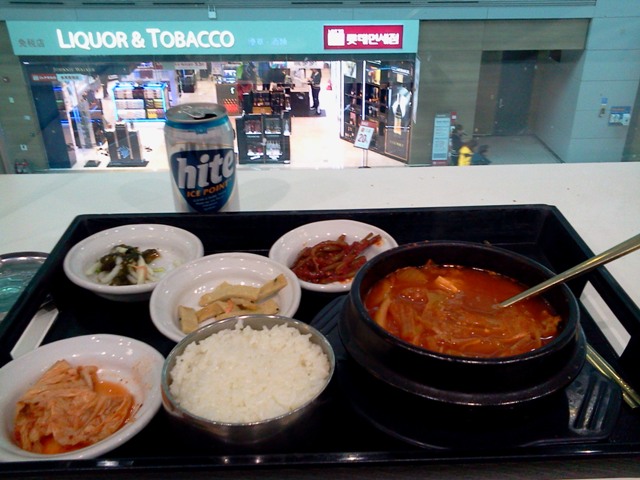 That was Korean fast food!
---
Location
Web site
Business Category:
Large chain or franchise (>20 locations)
Breakfast (1-10):
Lunch (1-10):
8
Dinner (1-10):
Cleanliness (1-10):
7
Service (1-10):
7
Noise (1-10):
7
How often visited:
Routinely
How likely to return:
Definitely
Last known visit:
2019-01-23
Last updated:
2019-01-27
---
ffred's restaurant reviews